Winning Moves is a games company. We make games, sell games and play games; international family favourite games like Top Trumps, Monopoly, Cluedo, Risk, Connect 4, Pass The Pigs and many many more.

Test your knowledge with Top Trumps Quiz. With 500 trivia questions to test you on your favourite topics.

Top Trumps the Worlds Number 1 educational card game. This fast, fun game contains statistics
Risk the strategy board game of diplomacy, conflict and conquest for two to six players. Your goal is to occupy every territory on the board and in doing so, eliminate the all other players.

Monopoly the worlds best family board game and the hottest licenses come together to create a range of Monopoly games in the universe
Top Trumps Match the Crazy Cube Game where you match five of your favourite characters in a row from hot brands such as Disney Princess, Marvel, Harry Potter, Lion King and DC to win the game.

Waddingtons Number 1 playing cards have been the choice of card players for generations. With a linen finish and durable coating they are a must have for any fan of card games.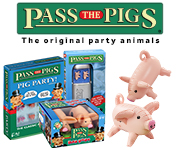 The original party animals. Pass the Pigs is the classic family and travel games for pig lovers everywhere. These pigs are truly addictive, so throw them. How they land determines how many points you get but dont pig out.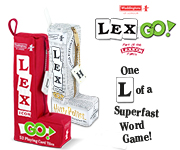 Lex GO! The brand new Lexicon word game from Waddingtons Number 1. A game for people who love testing their word skills. Race against other players to get rid of all your playing card tiles by creating words, swapping letters and even attacking other players words. Lexicon is great fun for the whole family.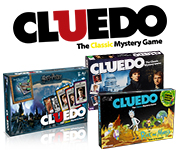 Cluedo the murder mystery game for three to six players. Can you guess who murdered the games victim, where the crime took place, and which weapon was used.